EasyJet cyber-attack exposes 9m customer details
There's another airline to add to the list of  victims as the EasyJet cyber-attack was confirmed on Tuesday. The company states that the personal information of 9 million customers has been stolen.
It's thought that no passport details were accessed, but 2,208 passengers' credit card details were stolen. These customers have been contacted with advice on what to do.
Insider information from two people 'familiar with the investigation' have now come out to say that it's thought Chinese hackers are behind the attack. This is the same group thought to be behind other airline attacks in recent months.
You can read more here.
---
Google wins multi-million cybersecurity contract
The cloud division of the technology giant revealed this week that it won a contract with the Pentagon to upgrade the military's cybersecurity posture with a multi-cloud solution.
The solution they plan to put in place will "provide real-time network monitoring, access control, and full audit trails, enabling DIU to maintain its strict cloud security posture without compromising speed and reliability".
The vice president for Google Cloud said: "The coronavirus pandemic has highlighted the importance of 'zero trust'—a design architecture that maintains tight access controls, Daniels said. The crisis has dispersed workforces, revealing the inherent flaws in "moat-based security," Daniels said."
You can read more here.
---
World Economic Forum confirms COVID-19 impact on cybersecurity
The World Economic Forum has produced a list of "fallouts" due to the Coronavirus  as part of its Global Risks report.
The WEF report shows that nearly 38% of respondents surveyed said the change in working patterns and working environment would lead to increases in cybersecurity incidents and fraud.
Why? Mainly because cybercriminals have got more opportunity. The increase in email communications from various organisations updating us on the virus gives criminal ample opportunity to pose as legitimate businesses, meaning victims are being more easily fooled than ever before.
Whilst corporate digital infrastructure can usually be managed, the increase in remote working has made this much harder to manage the various security layers. There is also a much higher risk of sensitive information being exposed on personal devices or home networks.
You can read more here.
---
Israeli websites attacks by Iranian hackers
It appears an orchestrated series of cyber-attacks have been launched on thousands of Israeli websites to mark an Iranian Jerusalem Day.
Users on the targeted websites were greeted with a dark screen and statements against Israel such as "The countdown of Israel destruction has begun since a long time ago". The attack also attempts to gain control of the computer camera.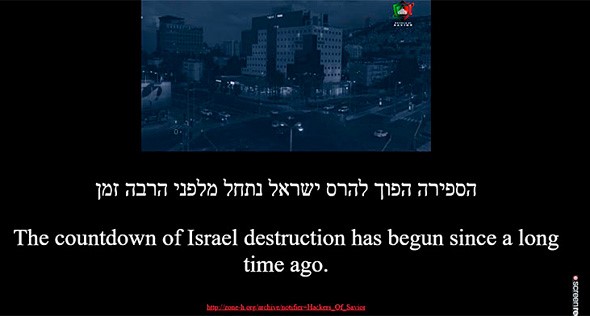 The group who are claiming the attack state on their YouTube channel that they are hackers set on "avenging Israel's treatment of Palestinians".
The attack is now being handled by the Israel National Cyber Bureau.
You can read more here.
---
Quick-Fire Updates
ShinyHunters hacking group rampage: In the first two weeks of this month, the ShinyHunters hacking group has stolen almost 200 million records from at least 13 different companies. Read about their exploits here.
70% of businesses to increase cybersecurity spending post-pandemic: According to a recent report by LearnBonds.com, 55% of large organisations are planning on increasing their spending on cybersecurity once the pandemic has settled. In comparison, only 27% and 32% plan to spend more money on blockchain and edge computing, respectively. Read more here.
Japan expects missile data leak from Mitsubishi attack – Japan is investigation a possible leak of information about a prototype missile from the manufactuer's cyber-attack earlier in the year. Read more here.
---
Want the IRM weekly cybersecurity roundup sent straight to your inbox? Sign up to our newsletter.