By the end of June, Information Risk Management (IRM) will be launching Release 6.2.2 of its SYNERGi Governance, Risk and Compliance (GRC) Platform. The new features included are set to transform the way businesses approach business continuity. 
---
The SYNERGi GRC Platform is used by organisations to help manage their regulatory and compliance obligations. In recent years, the platform has received serious investment leading to developments such as a Penetration Testing Portal and a Questionnaire Portal.
The latest release, Version 6.2.2, lays down a massive marker for the SYNERGi platform and allows IRM to showcase the final deliverables from a series of customer collaborations.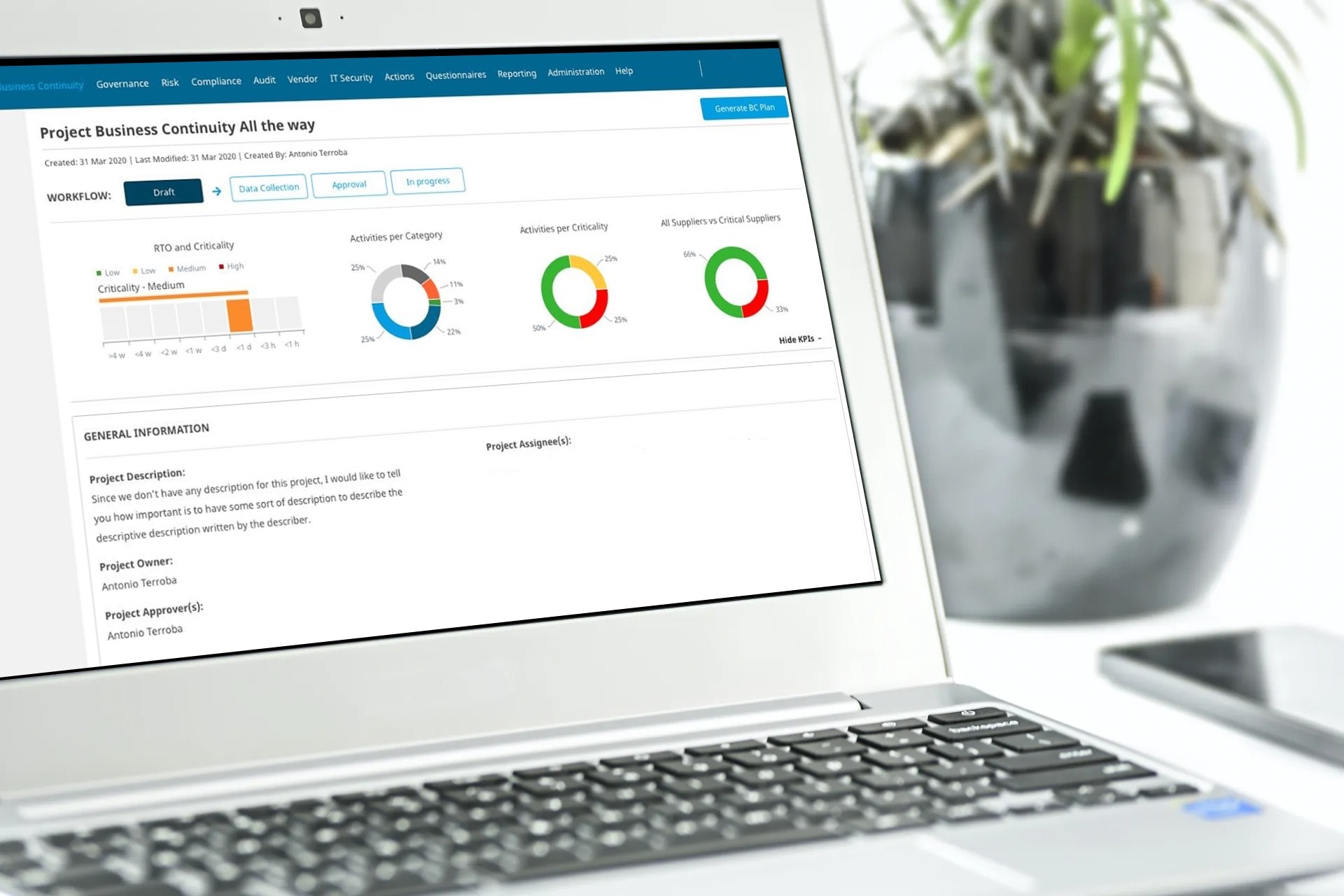 The release contains a new Business Continuity Management Module that allows you to create Projects to track your Business Impact Analysis (BIA) and define a Business Continuity Plan (BCP). The Business Continuity module is split into several sections:
Management – Where you create and manage Projects and Activities
Custom Resources – This allows you to create bespoke Resources for the Project Activities
Strategy Templates – If you have many Strategies to create for to your Project Activities, you can create a Template as a blueprint for future Templates
Settings – This section allows you to define many aspects of the BC Projects such as the Assessment Approach and Scale of the Impact Scores.
It is hoped that this new functionality will appeal to organisations looking to strengthen their business continuity investment after the challenges that the pandemic has introduced.
Further improvements have also been made across the platform which include, but are not limited to:
Value Mapping has been added to Cascading Custom Fields
Restricted Risks
Restricted Audits and Role-Based Responsibilities
Risk Portal Questionnaires
Restricted Stakeholders
New Menu Layout
Page Breadcrumbs
Pen Test Vulnerabilities table
Expansion of Risk Sub-Categories.
Three new reports have been added to the Audit Reports Groups
The API access has been expanded to include several new data sources so you can conduct external Reporting on your SYNERGi instance.
---
If you are interested in learning more about the SYNERGi GRC Platform and would be interested in having a demo of the Business Continuity Module, then please request a demo or contact us directly.